A tribute to Rev. Dr. Martin Luther King, Jr.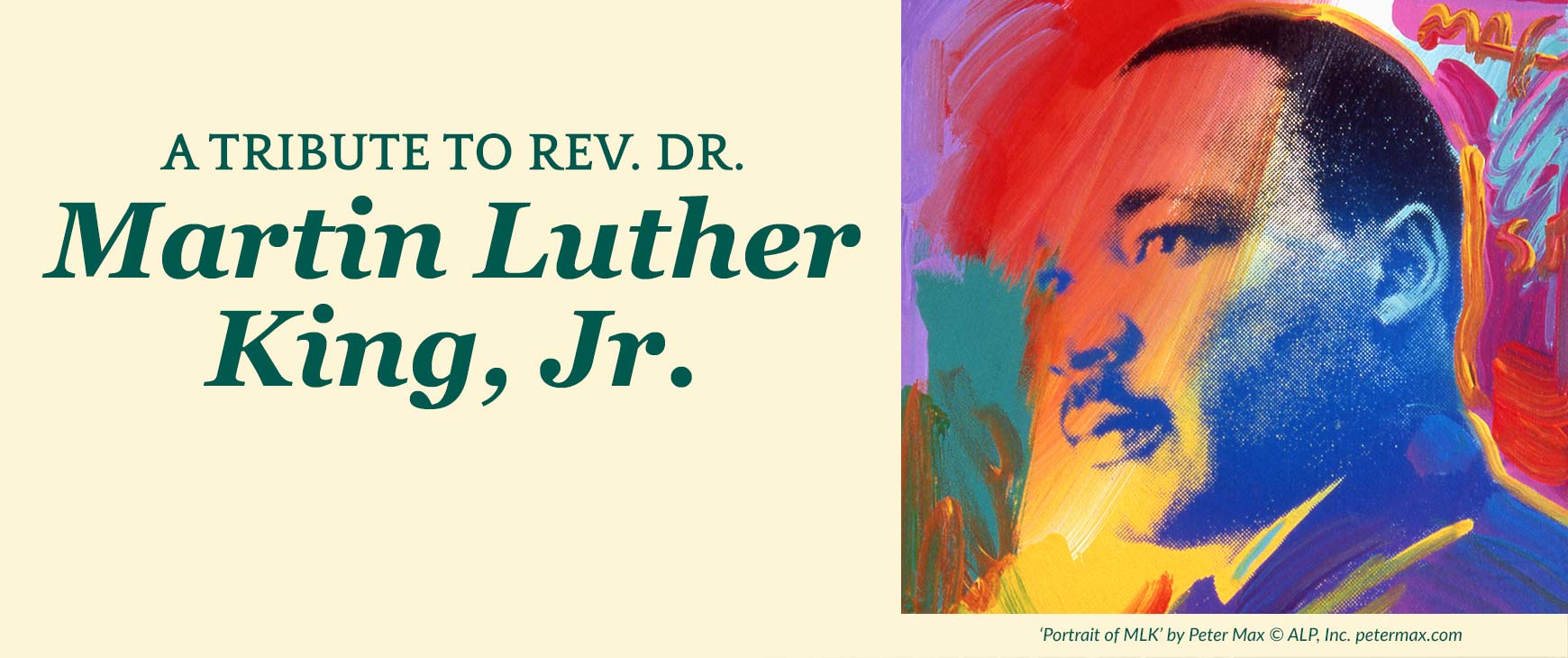 Wayne State University's two-day Tribute to Rev. Dr. Martin Luther King, Jr., will honor the 60th Anniversary of Dr. King's March on Washington for Jobs and Freedom. Limited seating is available for both events. RSVP below.
"THE MOTOR CITY AND THE MOVEMENT"
PANEL DISCUSSION 
5 p.m.  |  Thursday, January 11, 2024
This panel will focus specifically on Detroit and the civil rights movement. We will have a moderated panel discussion on Detroit's influence on the civil rights movement through music, art, religion, politics and the labor movement.  The evening will conclude with a conversation about voting rights and the role activism plays in today's culture.
"ARTS, CULTURE AND MUSIC OF THE MOVEMENT"
FORMAL PROGRAM  
10 a.m.  |  Friday, January 12, 2024
The formal program, "Arts, Culture and Music of the Movement", will feature presentations, music, and dance followed by a conversation with Ms. Jackson. We also will present the Dr. Arthur L. Johnson Community Leadership Awards honoring an individual and an organization exemplifying Dr. Johnson's commitment to community and making a positive difference in Detroit and beyond.
About the keynote speaker

SANTITA JACKSON
Political Analyst, radio and TV host, internationally recognized vocalist
We are delighted that Santita Jackson, political analyst, radio and TV host, and internationally recognized vocalist will serve as our special guest. Santita continues the legacies of Rev. Dr. King and her father and mother, Rev. and Mrs. Jesse Jackson. The lessons she learned as a child growing up under these influences are still relevant today.
Santita Jackson, born in Greensboro, North Carolina and reared in Chicago, known as the "Queen of Talk Radio," has been blessed with a wide-ranging career. She is the
Executive Producer/Producer/Host of the top-rated, syndicated radio show, "The SANTITA JACKSON SHOW," which is based on America's largest Progressive Talk Radio station, Chicago's WCPT820.
Santita has toured with Roberta Flack, performed with OPERA EBONY, sung the National Anthem at the Clinton inauguration, and recorded an album of US Senator Orrin Hatch's songs.
A Political Analyst and Contributor on the FOX News Network, Santita has given commentary and appeared on PBS, MSNBC, The TODAY SHOW and GOOD MORNING, AMERICA. Santita is also a writer and a founding contributor to MSNBC's TheGRIO, an American television network and website with news, opinion, entertainment and video content geared toward African Americans.
Sponsors
PRESENTING THE DREAM
---
DR. ARTHUR L. JOHNSON COMMUNITY LEADERSHIP AWARDS PRESENTED BY 
---
SPEAKERS' RECEPTION PRESENTED BY 
---
DREAM WARRIOR
---
DREAM BELIEVERS
---
DREAM MAKERS
---
MEDIA PARTNERS
---